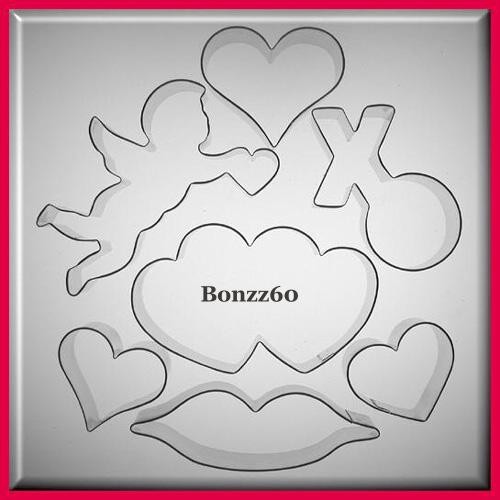 This a set of 7 tin cookie cutters. These cutters are all made in the USA. Included in this set are one (1) 5" Cupid, one (1) 5" Double Heart, one (1) 4" Hugs and Kisses, one (1) 5" Lips, one (1) 2" Heart,one (10 3" Heart and one (1) 2.25" Heart. All sizes are approximate. If you have any questions please contact me.
Payment
I only accept PayPal as payment. Immediate payment is required.
Shipping
I ship in the USA only. I ship via USPS priority mail only. Please do not ask me to ship another way. A tracking number will be provided once item/items have shipped. I do combine shipping. Processing time can be up to 5 days. Estimated delivery time is 2-3 days.
Have questions?
I am an honest seller. I will be happy to answer all your questions to the best of my ability. Please contact me about anything.