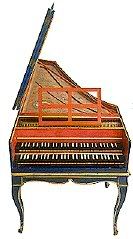 Burgmüller - Schaum
For Piano
Book One

25 studies from Burgmueller's Opus 100 Charming character pieces.
Familiar, tuneful etudes condensed to 1-page and 2-pages.
Ideal for students with limited practice time.
Opportunities for technical development, sight reading and growth in musicianship.
This book is appropriate for Level 4 pianists.
By Johann Friedrich Burgmüller
Arranged by John W. Schaum
Please see table of contents for selections.

Table of Contents



(Titles in italics are the titles from Burgmüller's 25 Progressive Pieces, Opus 100)
Early Bird and the Worm (3-note phrase groups)No. 11 The Young Shepherdess
Pursuit (5-note phrase groups) Arabesque
Winding Bays (Finger legato) No. 1 Sincerity
Morning Jubilee (Broken Chords In Left Hand) No. 12 The Farewell
The Calf Ropers (Finger Staccato) No. 9 The Chase
Pageant of Banners (March Rhythm) No. 25 The Knight Errant
Marshmallow Roast (Legato and staccato thirds) No. 4 The Little Party
Bright Horizon (Study in style) No. 3 Pastorale
Bubble Bath (Broken Chords in Right Hand) No. 7 The Clear Stream
Mystery Manor (Alternating Minor and Major Tonality) No. 15 Ballade
Butterfingers (Study in phrasing) No. 5 Innocence
The Swordfish (Scale Study) No. 6 Progress
In A Bird Store (The Technique of the Turn) No. 8 Gracefulness
Sunset Trail (Phrase groups in each hand) No. 10 Tender Flower
Sheriff's Posse (Phrase study in 6/8 time) No. 20 Tarantelle
A Sailor On A Whaler (Legato In Right, Staccato In Left) No. 22 Barcarolle
Cathedral Windows (Pedal Study) No. 19 Ave Maria
Desperadoes (Three-note slurs) No. 18 Inquiétude
The Riveter (Wrist Staccato) No. 23 The Return
Rushing Waters (Arpeggios) No. 21 Angel's Voices
Roller Derby (A Study in Accents) No. 13 Consolation
Dutch Tulip Festivel (Contrasting Legato and Staccato) No. 14 Austrian Dance
At The Edge Of The Woods (Left Hand Accompaniment Patterns) No. 16 Sorrow
Corn Huskin (Repeated Notes) No. 17 The Chatterbox
High Waves At Sea (Left Hand Crossing Over Right Hand) No. 24 The Swallow
Thank you for taking the time to visit.
Click the link below to tour my Blujay Store.
Template by Lesley's Auction Template Designs