The Twins of Tribeca by Rachel Pine ~ Hard Cover with Dust Jacket ~ First Edition
Publishers: Miramax books Hyperion New York
1997
140135229-4
First Edition
374 Pages
This book is in pristine condition with no rips, tear, yellowing or markings. The pages are not yellowed and the binding is tight. This is in like new condition. The dust jacket shows minor shelf wear on the front bottom with a small tear.

"Karen Jacobs has heard plenty of stories about Glorious Pictures and its co-founders, Phil and Tony Waxman, the notorious, larger-than-life twin brothers who run their company with four iron fists. Their edgy films and take-no-prisoners deal-making had earned the company hundreds of awards and a singular reputation a an incredibly tough place to work. But when she is offered a ob there as a junior publicists, Karen accepts immediately, figuring that she is in for the adventure of a lifetime.

"While prepared for the tantrums, whims, and neuroses of the celebrities she must deal with as part of her job, it's the absolute insanity inside the company that knocks her for a loop. In no time at all, Karen finds that she's constantly dodging landmines, most notably those planted by the three women at the top of the publicity department. The triumvirate vie for ways to outdo, out scheme, and outmaneuver each other in their attempts to impress the Waxmans, and the only thing they can agree on is their intense dislike for one another."

"While Karen's determined to advance at Glorious, it's definitely gong to be a challenge. She quickly learns that her hiring had more to do with her curve-free figure than anything on her resume. Her constant late-night arrivals home has her apartment building abuzz with the rumor that she's working as an escort, and she's left holding the bag when the career ascent of a certain blonde ingenue cause one of her co-workers to come completely unglued. Then there's the matter of her boss, who has imaginary telephone conversations with a famous talk show host, and the head of human resources who holds her miniature dachshund in higher esteem than anyone at the company."

"The Twins of TriBeCa is the triumphantly funny, hugely entertaining tale of a young woman's efforts to navigate a burgeoning career in a corporate culture that seems to have been ripped from a reality television show."

This book is marked $23.95 US, $32.95 Canada and $6.00 ~ Weaver's General Store!

When ordering multiple items please wait for an adjusted invoice.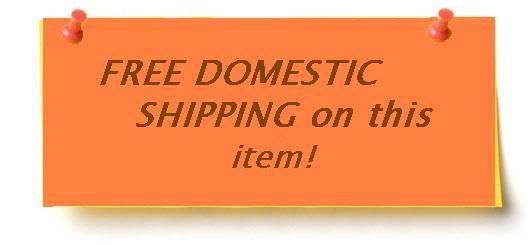 Gladly accepting APO and International orders!




http://cdn.stumble-upon.com/images/badgeStumble.png

All Material ~ Copyright © All Rights Reserved 2009-2011 WGS, Inc.



Click here to email us any questions
| | |
| --- | --- |
| Other payment (Cash, Check, Money Order) see Seller's Policy | "WeaversGeneralStore" has put this item on hold. |
PLEASE NOTE THAT DUE TO HEALTH ISSUES THIS STORE IS TEMPORARILY CLOSED. THANKS FOR YOUR UNDERSTANDING.
We gladly accept Pay Pal, Google Check Out, Amazon, Alert Pay, Money Bookers, Revolution Money Exchange, Personal Checks and Money Orders.
Also gladly accepting International and APO orders!
Items will be shipped within 48 hours of cleared payments 5 days per week, excluding Holidays and weekends. Orders ship via USPS. Delivery Confirmation and insurance are included at no additional charge.
International orders always welcome. Free Shipping ONLY applies to orders shipped in the U.S. Please contact me for shipping costs on International orders as there may be an additional charge depending on the item size, weight and your location.
All items shown are on hand so are available for immediate shipping.
If you are purchasing an item as a gift we are more than happy to wrap and forward it for you. Just let us know. There will be a small additional charge for this service as gift wrapped packages require double boxing.
Multiple items purchased together and shipped to the same location are eligible for a discount. Please wait for a revised invoice when ordering multiple items.
SHIPPING COSTS FOR TRADING CARDS
Single Card Price of $1.40 includes Shipping ($.45/card + $.95 Shipping)
2-5 Cards = $.45/card + $.95 Shipping (example: 3 cards x .45 = $1.35 + $.95 Shipping = $2.30 total owed)
6 - 10 cards = $.35/card + $1.50 Shipping
11 - 15 cards = $.35/card + $2.20 Shipping
16 - 20 cards = $.25/card + $2.60 Shipping
21 -25 cards = $.45/card + $2.80 Shipping
26 - 30 cards = $.25/card + $3.00 Shipping
We offer a 100% SATISFACTION GUARANTEE! If you are not happy, neither are we. Contact us and arrange to return your item for a full refund (less return shipping costs unless mutually agreed upon) within 2 days of receipt of your item/s.
Click here to email us any questions
Flag this ad: miscategorized, prohibited, spam