Hard Cover Book The Ninth Life Of Louis Drax, a Novel by Liz Jensen - First Edition Hard Cover
Publisher A Tin House/Bloomsbury Books
2005
ISBN 1582345171
Pages: 227

First Edition Used Book is excellent condition. Spine is tight with no rips, tears, stains or dog ears. Cover shows very slight shelf edge wear. There is one mark on the top left hand side of the front fly leaf - MJ has been penned in. See pictures.

"Meet Louis Drax, The Amazing Accident-Prone Boy. Louis Drax is a boy like no other. He is brilliant and strange, and every year something violent seems to happen to him. He has always managed to survive-to land on his feet, like a cat. But cats have only nine lives, and Louis has used up eight, one for every year."

"On his ninth birthday, Louis goes on a picnic with his parents and falls off a cliff. The details are shrouded in mystery. Louis's mother is shell-shocked; his father has vanished. And after some confusion Louis himself, miraculously alive but deep in a coma, arrives at Dr. Pascal Dannachet's celebrated coma clinic."

"The Ninth Life of Louis Drax is the story of a family falling apart, told in the vivid voices of its comatose son and Dr. Dannachet as he is drawn into the Draxes' circle. Full of astonishing twists and turns, this is a masterful tale of the secrets the human mind can hide."

When ordering multiple items please wait for an adjusted invoice.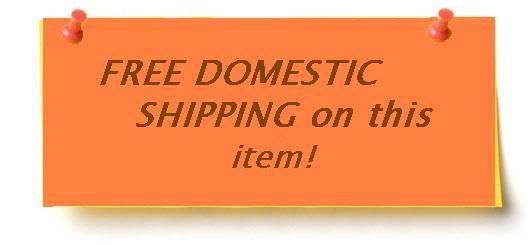 Gladly accepting APO and International orders!




http://cdn.stumble-upon.com/images/badgeStumble.png

All Material ~ Copyright © All Rights Reserved 2009-2011 WGS, Inc.



Click here to email us any questions
| | |
| --- | --- |
| Other payment (Cash, Check, Money Order) see Seller's Policy | "WeaversGeneralStore" has put this item on hold. |
PLEASE NOTE THAT DUE TO HEALTH ISSUES THIS STORE IS TEMPORARILY CLOSED. THANKS FOR YOUR UNDERSTANDING.
We gladly accept Pay Pal, Google Check Out, Amazon, Alert Pay, Money Bookers, Revolution Money Exchange, Personal Checks and Money Orders.
Also gladly accepting International and APO orders!
Items will be shipped within 48 hours of cleared payments 5 days per week, excluding Holidays and weekends. Orders ship via USPS. Delivery Confirmation and insurance are included at no additional charge.
International orders always welcome. Free Shipping ONLY applies to orders shipped in the U.S. Please contact me for shipping costs on International orders as there may be an additional charge depending on the item size, weight and your location.
All items shown are on hand so are available for immediate shipping.
If you are purchasing an item as a gift we are more than happy to wrap and forward it for you. Just let us know. There will be a small additional charge for this service as gift wrapped packages require double boxing.
Multiple items purchased together and shipped to the same location are eligible for a discount. Please wait for a revised invoice when ordering multiple items.
SHIPPING COSTS FOR TRADING CARDS
Single Card Price of $1.40 includes Shipping ($.45/card + $.95 Shipping)
2-5 Cards = $.45/card + $.95 Shipping (example: 3 cards x .45 = $1.35 + $.95 Shipping = $2.30 total owed)
6 - 10 cards = $.35/card + $1.50 Shipping
11 - 15 cards = $.35/card + $2.20 Shipping
16 - 20 cards = $.25/card + $2.60 Shipping
21 -25 cards = $.45/card + $2.80 Shipping
26 - 30 cards = $.25/card + $3.00 Shipping
We offer a 100% SATISFACTION GUARANTEE! If you are not happy, neither are we. Contact us and arrange to return your item for a full refund (less return shipping costs unless mutually agreed upon) within 2 days of receipt of your item/s.
Click here to email us any questions
Flag this ad: miscategorized, prohibited, spam