Book - Mortal Sin - Paul Levine - First Edition Hard Cover with Dust Jacket
Mortal Sin
Author: Paul Levine
ISBN: 0 688 12717 7
304 Pages
Publisher: William Morris
Year Published 1994

This book is in excellent, like new condition. Minor shelf wear on edges of cover. Binding is tight and I could detect no marks, dog ears or torn pages.

"Whether he's doing battle in the courtroom or slogging through steamy swamps, Miami trial lawyer Jake Lassiter is always up to his elbows in alligators. This time he uncovers a ruthless scheme to despoil the Florida Everglades, and his own client may be his worst enemy."

"It looks like a routine case when Jake defends real estate developer Nicky Florio in a civil suit. But nothing is as simple as it seems-not when Lassiter is having an affair with his client's wife, and not when he suspects that an environmentalist's death in Florio's wine cellar was murder, rather than a bizarre accident."

"The trail of evidence takes Lassiter deep into the Florida Everglades, where Florio has hatched a scheme to bring casino gambling to an Indian reservation. But that's only a cover for a more sinister ploy, and Lassiter must use all his physical prowess and court-room skills to bring outthe truth."

"Mortal Sin marks the fourth appearance of Jake Lassiter in Paul Levine's acclaimed legal-thriller series. Readers familiar with Jake know that he's a complex man: ex-football player, ex-public defender, ex-a lot of things. Hard-boiled, philosophical, and unpretentious, Jake lives by his own rules and has his own concepts of air play. He has to: His turf is Miami's treacherous nether-world of deceit, perversity, and mayhem."

"Paul Levine is a Miami trial lawyer and a widely known authority of First Amendment matters. A graduate of Penn State, he has taught communications law at the University of Miami. Hi other novels are To Speak for the Dead, Night Vision and False Dawn."

Pre-Priced at $22.00 - Weaver's General Store Price - delivered to your door - $6.00
When ordering multiple items please wait for an adjusted invoice.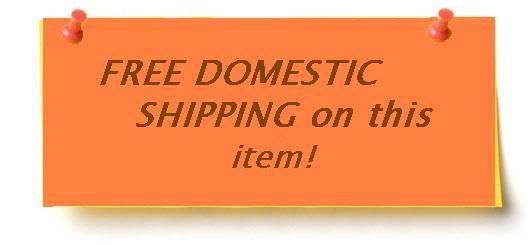 Gladly accepting APO and International orders!

Free handwritten gift cards for gift purchases! If this is a gift we will ship directly to your recipeint and include a free handwritten gift card.




http://cdn.stumble-upon.com/images/badgeStumble.png

All Material ~ Copyright © All Rights Reserved 2009-2011 WGS, Inc.



Click here to email us any questions
| | |
| --- | --- |
| | "WeaversGeneralStore" has put this item on hold. |
PLEASE NOTE THAT DUE TO HEALTH ISSUES THIS STORE IS TEMPORARILY CLOSED. THANKS FOR YOUR UNDERSTANDING.
We gladly accept Pay Pal, Google Check Out, Amazon, Alert Pay, Money Bookers, Revolution Money Exchange, Personal Checks and Money Orders.
Also gladly accepting International and APO orders!
Items will be shipped within 48 hours of cleared payments 5 days per week, excluding Holidays and weekends. Orders ship via USPS. Delivery Confirmation and insurance are included at no additional charge.
International orders always welcome. Free Shipping ONLY applies to orders shipped in the U.S. Please contact me for shipping costs on International orders as there may be an additional charge depending on the item size, weight and your location.
All items shown are on hand so are available for immediate shipping.
If you are purchasing an item as a gift we are more than happy to wrap and forward it for you. Just let us know. There will be a small additional charge for this service as gift wrapped packages require double boxing.
Multiple items purchased together and shipped to the same location are eligible for a discount. Please wait for a revised invoice when ordering multiple items.
SHIPPING COSTS FOR TRADING CARDS
Single Card Price of $1.40 includes Shipping ($.45/card + $.95 Shipping)
2-5 Cards = $.45/card + $.95 Shipping (example: 3 cards x .45 = $1.35 + $.95 Shipping = $2.30 total owed)
6 - 10 cards = $.35/card + $1.50 Shipping
11 - 15 cards = $.35/card + $2.20 Shipping
16 - 20 cards = $.25/card + $2.60 Shipping
21 -25 cards = $.45/card + $2.80 Shipping
26 - 30 cards = $.25/card + $3.00 Shipping
We offer a 100% SATISFACTION GUARANTEE! If you are not happy, neither are we. Contact us and arrange to return your item for a full refund (less return shipping costs unless mutually agreed upon) within 2 days of receipt of your item/s.
Click here to email us any questions
Flag this ad: miscategorized, prohibited, spam