Craft Book Handmade Christmas Crafts New
Handmade Christmas Crafts Book. New - filled with craft projects and ideas!. Soft Cover, ISBN-13: 978-1-4127-1058-9, Publications International, Ltd, Lincolnwood, Il

25 easy to do but still fabulous crafting projects with complete instructions an patterns."You love Christmas! But you don't exactly love wandering aimlessly through overcrowded shopping malls in search of great presents. Instead, look to Handmade Christmas Crafts for unique ideas. You'll get in the holiday spirit while crating charming wreaths, elegant scarves, festive tree ornaments, and much more. There are even a few adorable projects for your kids to make. A handmade present is sure to be cherished by your friends and family. You may end up giving yourself a gift or two!

Includes complete project instructions with pictures, traceable full sized patterns, material lists. Hot Glue projects, Painting, sewing and knitting and crocheting so there is something for everyone - including the kids! Easy quick beautiful projects to complete in plenty of time for the holidays!
When ordering multiple items please wait for an adjusted invoice.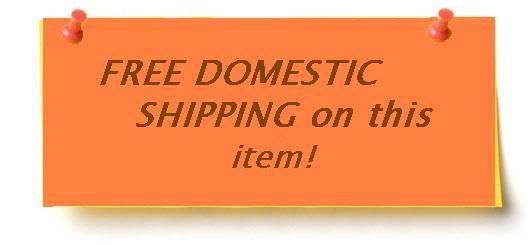 Gladly accepting APO and International orders!




http://cdn.stumble-upon.com/images/badgeStumble.png

All Material ~ Copyright © All Rights Reserved 2009-2011 WGS, Inc.



Click here to email us any questions
| | |
| --- | --- |
| | "WeaversGeneralStore" has put this item on hold. |
PLEASE NOTE THAT DUE TO HEALTH ISSUES THIS STORE IS TEMPORARILY CLOSED. THANKS FOR YOUR UNDERSTANDING.
We gladly accept Pay Pal, Google Check Out, Amazon, Alert Pay, Money Bookers, Revolution Money Exchange, Personal Checks and Money Orders.
Also gladly accepting International and APO orders!
Items will be shipped within 48 hours of cleared payments 5 days per week, excluding Holidays and weekends. Orders ship via USPS. Delivery Confirmation and insurance are included at no additional charge.
International orders always welcome. Free Shipping ONLY applies to orders shipped in the U.S. Please contact me for shipping costs on International orders as there may be an additional charge depending on the item size, weight and your location.
All items shown are on hand so are available for immediate shipping.
If you are purchasing an item as a gift we are more than happy to wrap and forward it for you. Just let us know. There will be a small additional charge for this service as gift wrapped packages require double boxing.
Multiple items purchased together and shipped to the same location are eligible for a discount. Please wait for a revised invoice when ordering multiple items.
SHIPPING COSTS FOR TRADING CARDS
Single Card Price of $1.40 includes Shipping ($.45/card + $.95 Shipping)
2-5 Cards = $.45/card + $.95 Shipping (example: 3 cards x .45 = $1.35 + $.95 Shipping = $2.30 total owed)
6 - 10 cards = $.35/card + $1.50 Shipping
11 - 15 cards = $.35/card + $2.20 Shipping
16 - 20 cards = $.25/card + $2.60 Shipping
21 -25 cards = $.45/card + $2.80 Shipping
26 - 30 cards = $.25/card + $3.00 Shipping
We offer a 100% SATISFACTION GUARANTEE! If you are not happy, neither are we. Contact us and arrange to return your item for a full refund (less return shipping costs unless mutually agreed upon) within 2 days of receipt of your item/s.
Click here to email us any questions
Flag this ad: miscategorized, prohibited, spam