LED Safety Light
for Cyclists, Running, Jogging & Walkers
5 LED'S
6 PATTERNS
Our highly visible flashing safety light contains five LED lights and allows you to choose from six separate flashing patterns. A belt clip, bike mount, and an adjustable elastic arm strap are included to ensure your safety during all outdoor activities. Requires two "AA" batteries.
1 Package of 1 Each
Total of (1) Red Flashing LED Light with Red Lens Cover
"Buy it Now" Price: $3.95*
Also Available from SIS E-Store
Home & Business Crime Deterrence & Protection
The Ultimate
Crime Deterrence System
Dummy Camera Kit
Indoor & Outdoor
with Decals & Signs
We also offer just Signs & Decals
Video Warning!
Signs & Decals
In English & Spanish
The first layer of any good security system is the signage. Bring attention to your security system, whether you are using dummies or real cameras. Place these decals at strategic locations to enhance the effectiveness of your security system. Deter the criminals before they even start!
We also offer Signs & Decals
Burglar Alarm & Rescue
Warning!
Signs & Decals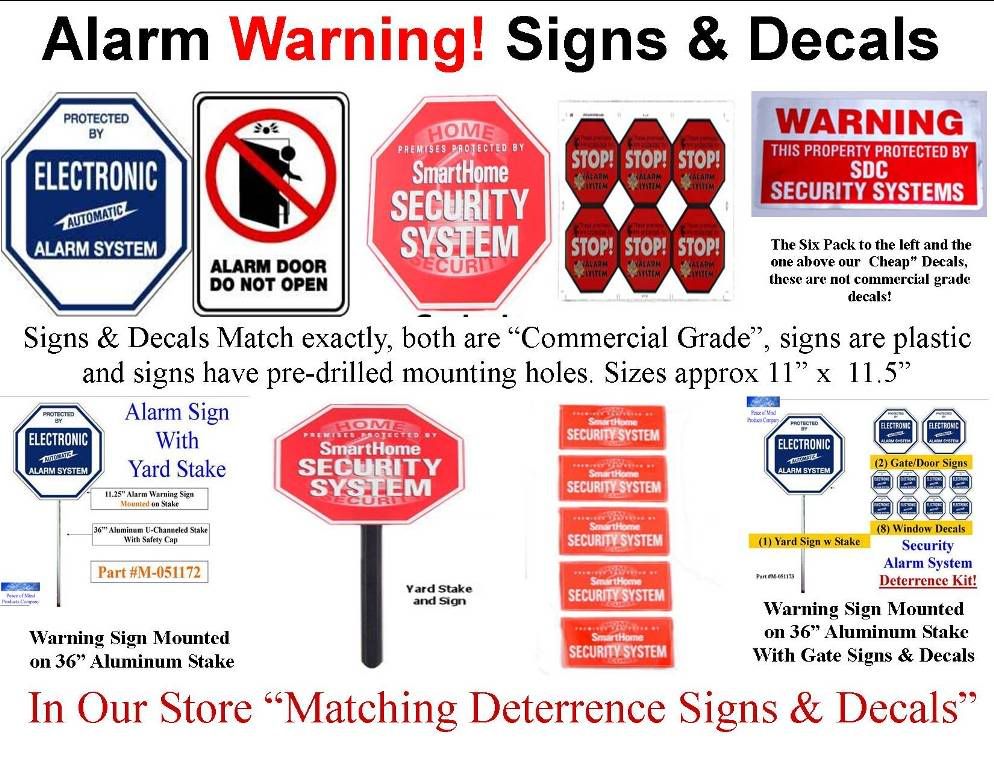 In English Only!
We also sell in our store Real Cameras & Video Accessories as well as Dummy Cameras
Real Cameras & Accessories!
Indoor/Outdoor DummyCameras!
Please Visit our Store!
Buy it Now
Price: $3.95
Shipping & Handling for this item is:
$3.95
We also offer:
Self Defense Products
To Stop Crime Before it Starts Products!
And to hide your Valuables in Plain Site!
And to protect yourself and your cash & property away from home
And to Be Safe & Secure
Last but not Least,
BE PREPARED!