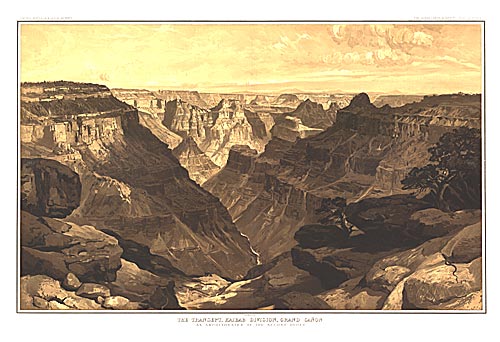 1882 Print Transcept Kaibab Grand Canyon Repro 14002
This is a beautiful high quality art reproduction. Drawn by Clarence Edward Dutton. It is a very high resolution print with incredible detail. This print measures approximately 18" X 12".
This is a NEW unframed reproduction print made from a very high resolution scan of the original and digitally enhanced to restore the colors to their original brilliance and remove as much yellowing and color variation as possible. Some defects such as creases, tears and color variations in the original may still be visible in this print.
This item is printed on very heavy 44 lb coated matte paper with archival inks that are guaranteed by the manufacturer not to fade for over 100 years. It is printed with an added 1/2" border for ease of matting.
Celtic Panda Gallery
www.celticpanda.com
We have a 99.9% feedback rating on eBay with over 10,000 positive feedbacks
user id: stevescannell