Home > blujay stores > angelsolutions's Store
| | | | |
| --- | --- | --- | --- |
| | The Boutique Shop Online at Blujay | | by angelsolutions |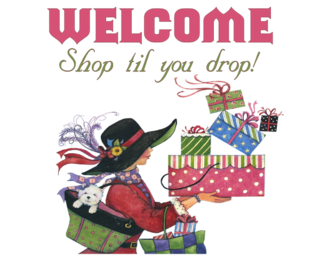 If you're planning a bridal or baby shower, getting ready for a wedding or birthday party, you've come to the right place! We can help you line up your party favors, keepsakes, invitations, bakeware, cake decorating supplies, cellophane gift bags, gift basket bags, pull bows, curling ribbon, candy...
you name it, we've got it! All conveniently delivered to you at reasonable shipping costs by order TOTAL, *not* by weight!
Save even more time and money by solving all your gift-giving and home care needs right here! Luscious lavender bath & body items, handy Stanley & Fuller Brush home care p
roducts and wonderfully scented hand-poured DiamondCreek candles in over 100 fragrances!
Thank you for looking & happy shopping!







Created & Copyrighted © 2007-2008 by LadybugAngel Graphics
Home | Community | Help | About Us | Privacy Policy | Terms of Service | DMCA
All Rights Reserved by Blujay 100% Free Online Marketplace